If you've been into digital marketing, you probably know there are numerous tools and services to build your brand. The Builderall vs Kartra comparison has always been a tight one, as the two platforms help manage online businesses. Well, both Builderall and Kartra offer unique value propositions and benefits to businesses.
Kartra comes with a wide range of productive tools and features that businesses need. Builderall is a handy funnel and site builder, and email management platform.
Choosing between the two platforms can be tricky if you aren't acquainted with them. This Builderall vs Kartra review provides clear insights into each of the two platforms. Read on!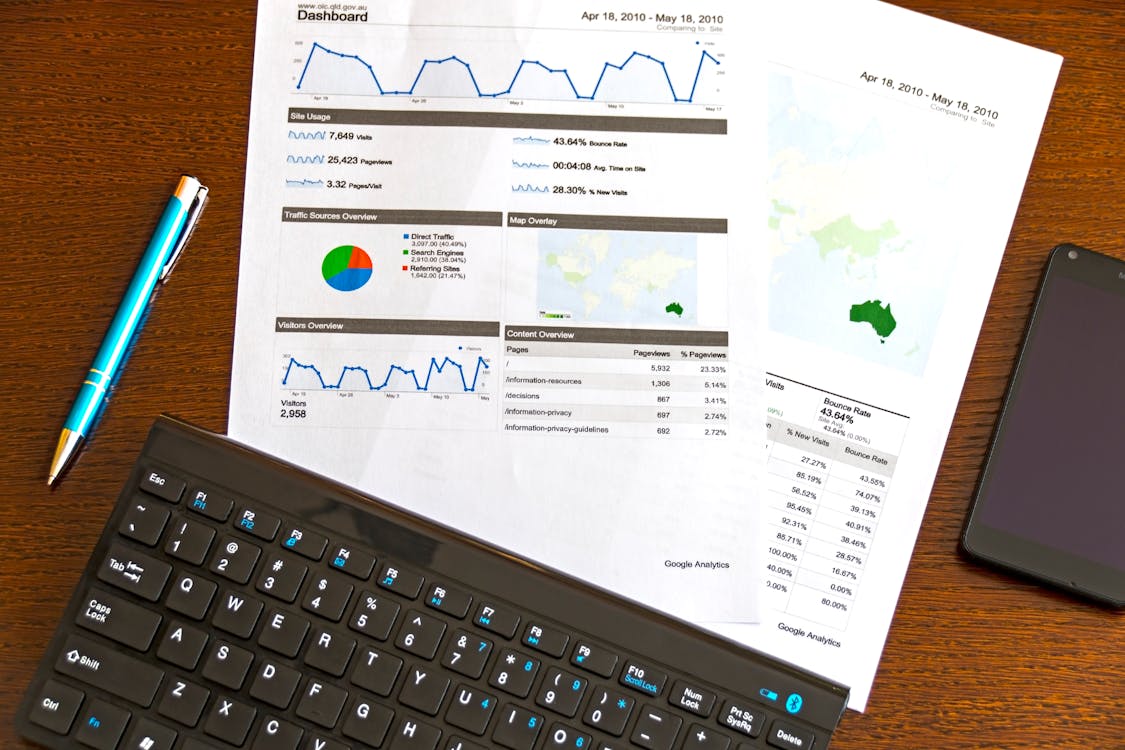 What is Builderall?
Builderall is a business-in-a-box platform consisting of a wide range of applications. It's a unified platform with various applications that help in marketing.
Since it comes with many applications, it can benefit all sorts of businesses, from eCommerce to startup service companies. All the tools you need to take your brand forward are accessible from a single dashboard.
Builderall comes with tools that assist in site-building, sales funnels, marketing tutorials, and much more. With Builderall, you can create landing pages or automate your email campaigns. The website is information-packed and professional to make the platform easy to use.
With Builderall, you can do the following;
-Build membership sites
-Run eCommerce stores
-Run ads and social media campaigns
-Sell learning courses
-Create blogs and websites
-Use pre-built templates to create sales funnels
-Create webinars, eBooks, and videos
-Track KPIs and analytics
Overall, Builderall is a handy platform for marketers and companies looking to establish an online presence. It saves you money and time wasted juggling between a wide assortment of tools that don't necessarily integrate.
Builderall Login
It's based in the cloud, meaning you don't have to install anything on your PC. All you need is to create an account through the official website.
Builderall vs Kartra; Builderall Features
For anyone looking to grow their business, this platform can help greatly. Here are some of the top Builderall features for businesses;
Canvas Funnel Builder
Builderall has a lot to offer when it comes to funnel building. The canvas builder helps users to map out the entire sales funnel by dropping elements on a page. You can choose between dozens of funnel templates, i.e., invisible, product launch, video sales, reverse squeeze, and many more.
The sales funnels are designed to increase conversions and sales. They come with a wide variety of checkout possibilities, integrations, and options.
However, you can decide not to choose a funnel template. If you are designing a unique funnel, Builderall allows you to create different pages from scratch and connect them to the canvas.
Cheetah Website Builder
The Cheetah Website builder is one of many desirable Builderall features. Builderall offers a variety of website building options such as;
-Mobile First Drag and Drop Builder
-Drag and Drop Pixel Perfect Builder
-Drag and Drop Responsive Builder
Ideally, a website should have a great user interface and be easily navigable. The Cheetah Website Builder allows you to create websites from scratch. You can create sites in different formats.
This website builder allows you to control the site appearance for desktop, tablet, and mobile. Since it gives control over your website appearance, you don't have to spend extra time designing layouts for each device.
In case you want to design a site at once that's responsive on all devices, the Drag and Drop responsive builder does it all. It works in the same manner as the Drag and Drop Perfect Pixel Builder. Users can drag and drop elements such as text, colors, and others.
Different Elements Depending on Your Industry
Regardless of what services you offer, Builderall has an array of templates to create a corresponding site. Whether you need a standalone landing page or a full website, Builderall offers it all. It has a wide selection of fully optimized, attractive templates to design your website.
These templates include different industries and niches, including;
-Travel
-Beauty
-Health
-News
-Music
-Education
Also, the templates can be customized using any builder. If you are not an avid web developer, these templates provide the perfect starting point. You can create your website creation from scratch with limited creativity and skills.
Email Marketing Tool
Known as Mailing Boss, Builderall's standalone email responder allows users to run email campaigns. Builderall doesn't limit your mailing activities. You can send unlimited emails to an unlimited number of recipients.
With Mailing Boss, you can do the following;
-Create email campaigns
-Add new subscribers and email recipients
-Track subscribers activities from your landing pages
-Track analytics and campaign statistics
-Personalize emails
-Create targeted campaign and messages
This application makes it easy to set up email campaigns. Templates help users design eye-catching emails that convert easily.
By organizing your contacts and categories, you know exactly when and how to send emails. You can integrate the platform with third-party tools so you can choose between different options.
With this application, you don't have to hire a copywriter. The Script Generator lets you create perfect sales copies seamlessly. All you need is to put the relevant information, and the application creates perfect copies for free.
Webinar Builder
Webinars allow you to connect with your target audience successfully. To make this possible, Builderall offers an easy-to-use webinar creator. You can also create high-quality videos to engage with your audience.
With Builderall's website builder, you can perform the following tasks;
-Enable chats
-Upload videos from YouTube, Desktop, and more
-Chat with users
-Monitor webinar statistics
-Integrate webinar with Mailing Boss
You can record high-end webinars to promote your products and increase conversions and sales.
Heat Maps and Analytics
The heat map feature is one of the most unique that Builderall offers. It provides intel on where users click so you can understand the pages that perform the best. Also, it gives you an idea of how people navigate websites and where they direct attention.
With the sitemap information, you can create your website in a way it attracts more attention. It lets you know which pages to optimize in order to increase engagement. This application is useful for business owners looking to increase conversions.
Buiderall integrates with Google Analytics to help monitor your audience. Google analytics provide real-time data on clicks and overall visitor's behavior. Click data metrics provide the ultimate insights for decision making.
Dedicated Servers
Slow-responding websites can be detrimental to your business. To improve site speed and performance, Builderall offers dedicated servers. The servers are dedicated to five different countries to counter problems of low speeds.
Ecommerce Tool
Builderall provides an eCommerce tool to enable you to create your store. This tool helps create a full-range store to help streamline online sales. It offers a wide range of eCommerce features including checkout, discounts, coupons, and many more.
After adding your products to the marketplace, you can select the favorite payment and delivery options. Builderall integrates seamlessly with Stripe, PayPal, Aweber, and Shopify to allow stellar eCommerce.
Builderall Pricing
The Builderall vs Kartra comparison always revolves around pricing. Builderall's premium plan goes for $69.90 per month, excluding funnel features. With this plan, you can access all other features, 10GB of storage space, and up to 15 domains.
Builderall pricing is a bit different when you include the Canvas Funnel Builder. You don't pay extra monthly charges, but an additional one-time $199. After that, you'll only pay $69.90 monthly. However, this is a limited offer, and after 1st Feb 2020, the Funnel Club plan will cost the usual $99.90 monthly.
Builderall Free Trial
Still on Builderall pricing, users can enjoy 14-days of free trial. If you are unsure of their services, you can opt-out. The Builderall free trial allows users to familiarize themselves with the various tools so they can purchase once they are sure.
What is Kartra?
Kartra is a fully integrated, all-inclusive marketing software for business productivity. It allows users to create, launch, and manage online businesses from a single point. With Kartra, businesses don't have to handle a variety of software. It brings together a wide range of applications in a single platform.
The Builderall vs Kartra comparison is because both platforms offer almost-similar applications and functionalities. Kartra may act as a sales funnel builder, email campaign manager, and lead generator.
These Kartra features help businesses to improve their performance. Since everything is available in a single, unified platform, users don't have to gamble between different third-party apps that don't integrate.
This Kartra review will highlight some of the platform's best features, pricing plans, and benefits. Read on!
Builderall vs Kartra; Kartra Features
To keep your business up and running effectively, you need to have the right tools. Kartra is an essential asset for any online business. It provides the ultimate capabilities to help you stay ahead of the competition.
Some of Kartra's top features include;
Funnel Building
Kartra is a top sales funnel builder to help with sales and conversions. Simply put, it enables you to create a funnel that converts web visitors to subscribers, and most importantly, customers.
To help you create the right funnel, Kartra has an intuitive process that involves;
-Creation of a sequence
-Addition of an email object
-Adding your content
Kartra's sales funnel builder is designed in a manner that allows you to track the customer's journey.
Kartra makes it easy to launch campaigns. You don't have to reinvent the wheel, but rather, use already-proven campaigns created by experts. It allows users to import fully-built funnels ready for use.
Besides, if you are an avid marketer, other users can import your funnels either for free or at a price. Kartra makes the process seamless by handling delivery and payments automatically.
Affiliate Management
Kartra has a built-in affiliate management application to help users manage affiliate programs. With this application, you can communicate with affiliates, provide incentives, and make payments.
Through Kartra's affiliate management tool, you can stay connected with your affiliated business. It helps you keep an eye on transactions made online through affiliates.
With this feature, you can set up a commission system to reward your affiliates. The commissions may be fixed or flexible depending on what you sell. Besides offering commissions, you can create payment milestones to control how affiliates get paid. For instance, you can establish either a minimum number of sales or a progressive payment release plan.
A signup form enables you to understand each of your affiliates better. With this info, you can review and decide whether to approve or decline interested affiliates.
If you aren't committed to recruiting affiliates, Kartra provides the option of joint venture brokers. These brokers recruit affiliates on your behalf, earning commission once an affiliate completes a sales milestone.
Other features of Kartra's affiliate management system include;
-Multiple commission tiers
-Subscription-based and transaction-based commissions
-Custom affiliate portals
-Customer landing pages for affiliates
Overall, the affiliate system allows for seamless onboarding, payment processing, and improved performance.
Email Marketing
Kartra has a well-optimized email builder for the creation, personalization, and broadcasting of emails. The email builder makes it easy to customize emails the way you want. You may decide to include images, call-to-action, buttons, signatures, and more.
Kartra email builder is modern, comprehensive, and easy to use. It was designed to outdo the big email marketing services such as ConvertKit, ActiveCampaign, and MailChimp. It enhances email marketing by offering simple management features and easy-to-understand analytics.
You can automate emails based on your recipient's behavior. For instance, it may send follow-up messages for previously unopened mails. Also, the behavior-based automation system may unsubscribe the user if they haven't opened an email in the last 30 days.
To enhance email effectiveness, Kartra split-tests different subject lines and email contents. After testing, it switches automatically to the version that converts the best.
With Kartra email messaging, you can select from a wide variety of expertly-designed templates. All that you need is to drag and drop your email in a few clicks. The whole mailing process is fully automated and easy to execute.
Simple Cart and Checkout Process
Kartra offers a full product cart that's optimized to convert sales. Whether you sell goods or charge for subscriptions, the cart and checkout process is designed to ensure convenience.
This tool allows users to choose their payment method. It gives customers the flexibility to choose between PayPal and Credit Card depending on their preference.
Also, it provides a flexible sales structure. You can configure whatever pricing structure you need. For instance, you can offer your customers the possibility of one-time purchases, finite installments, or even recurring payments.
With the Kartra checkout, it's easy to set up discount coupons and special promotions. If you want to reward customers, you create promotions, set them up, and assign expiration dates. To ensure safety, the shopping cart and checkout process are fully encrypted. Users don't have to worry about the safety of their data.
Kartra Lead Management
Leads are the bloodstream of your business. Alongside the Kartra sales funnel builder is a lead generation tool that works simultaneously. It allows you to view all leads information at a glance.
All the information that matters is available in Kartra's lead manager. You can view the newsletters customers are subscribing to, the best-selling products, the emails they click, and much more. Every business process is interconnected, and you have full visibility.
Since Kartra logs every single step your customers take, it's easier to control your business. The behavioral patterns give you valuable intel about your business. It lets you know whether the sales funnel is effective or not. You can also detect if there are breaking points or not.
Also, this feature offers an intelligent lead tagging and scoring process. You can apply custom labels to categorize your leads to send emails to whichever group you want. Since different demographic groups require a different approach, lead tagging allows you to match messages to each group.
Kartra Native Integrations
Kartra integrates flawlessly with the best third-party productivity tools to enhance performance. The best thing with Kartra integrations is that they need no APIs or sophisticated codes.
Kartra integrates with payment gateways such as Braintree, Paypal, Authorize.net, and Stripe. This allows users to pay through their preferred payment providers.
To enhance lead generation and conversion, Kartra integrates with email gateways. You can integrate with Postmark, MailGun, Elastic Mail, and SendGrid. Kartra has a provisioned mail and an SMTP gateway in case you don't use third-party options.
Also, Kartra integrates with SMS gateways to help with your messaging campaigns. It integrates with Nexmo, Plivo, and Twilio so you can deliver messages seamlessly.
Besides native integrations, Kartra offers custom API integration. If your development team wants to code a custom integration, Kartra offers API and IPN functionalities.
Other high-end Kartra features include;
-Video support
-Marketplace for funnels
-Helpdesk portal
-Calendar dashboard
-Membership portal builder
-Agency capabilities
Ideally, Kartra was designed to enhance all business processes in a single platform.
Kartra Pricing
Since most businesses operate on a budget, Kartra's pricing features several plans that businesses can choose from.
Kartra has several plans depending on the size of your business. If you run a small startup or a big marketing agency, there is a suitable plan.
The Starter Plan is the most basic of all. Going for $99 monthly, it comes with limited tools and features to help you get started. You can manage up to 2500 leads and 15000 emails a month. After setting ground, you may upgrade to the Silver or Gold plans.
Silver goes for $199/month, while Gold costs $299/month. Both include the agency feature and unlimited email campaigns.
If you run a big agency, you may have to choose the Platinum plan. It goes for $499 and allows users to manage up to 50,000 leads each month.
Kartra pricing allows you to pay annually, monthly, or switch between plans. Annual subscriptions save lots of money. Gold users save $840 while their Platinum counterparts save up to $1440. Besides, you can cancel your plan at any time.
In case you're not satisfied with the plan, you can request a refund within 30 days. All that you need is to contact Kartra support, and the team will help.
Kartra Free Trial
The 14-day limited Kartra free trial allows users to try out the numerous features and tools. The trial goes for a mere $1 and gives you access to an array of applications.
Builderall vs Kartra; What are the Similarities?
Builderall and Kartra are similar in many ways. They are all-in-one marketing platforms to help businesses improve productivity. Both Builderall and Kartra offer email automation, sales funnel builder, and site builders. Also, they give users the chance to try out the products for 14 days.
Builderall vs Kartra; What are the Differences?
While Builderall and Kartra have numerous similarities, they also differ greatly.
First, Builderall pricing is different from Kartra pricing. In Builderall, users have two payment plans, unlike Kartra, which has four.
Kartra is more expensive. However, it offers more features and tools than Builderall. Regardless of the Kartra pricing tier, there are so many features for businesses. Some features are unique on Kartra that you won't find in Builderall and vice versa.
Builderall vs Kartra; Which is the Best?
Both platforms come with ideal features and tools for businesses. They offer productive applications that help with sales and marketing.
Kartra is more suitable for complex businesses than Builderall. It has more lucrative features that are optimized for businesses. However, Builderall may be a better option for more limited budgets.
Kartra support is more responsive, unlike Builderall. It offers a unique sales funnel builder, native integration, video support, and an organized lead campaign. Unless you are looking to pay less, Kartra is clear of Builderall.
What are your thoughts on this Builderall vs Kartra review? Kindly let us know in the comment sections below.
Read our blog for more tips and reviews like these.
Looking for more help? Contact us, and we'll assist promptly.
Disclaimer: Hey reader! Some of the links in this post are affiliate links. This means that if you make a purchase using any of these links, we'll earn a small commission at no extra cost to you.