Learning creative writing is a rewarding investment that comes with multiple benefits. Rewards range from earning extra or full-time income to achieving your writing goals. Whether you are an amateur or just a casual writer, honing your creative writing skills is imperative to authorial success.
Writing is a great skill that's easy to learn but very hard to master. You can learn creative writing for various reasons, including writing your own book, landing a few writing gigs, or as a career. With the ultimate creative writing skills, it's possible to make massive strides; who knows the next Shakespeare? Whatever the reason, this craft is thrilling and can easily break the monotony.
The best part? You don't have to get an MFA in creative writing. Thanks to the many creative writing courses and books, learning is easy. Ideally, all you need to know is to craft a story that gets people thinking or even emotional.
But, being proficient in creative writing isn't just about writing anything. There are certain things to learn so you can start with the right foot. This article helps you gain practical tips to improve your writing and learn the best tools and approaches to use. Read on!
What is Creative Writing?
Creative writing is a form of writing that encompasses various styles and genres and is different from academic or technical writing. It involves using creativity, imagination, and innovation to craft engaging stories that create emotional impact.
Creative writing serves various purposes, from communicating ideologies to expressing oneself. It can as well be used as a means to escape reality and dwell in fiction. It goes outside the normal business, journalistic, technical, and academic approaches.
Also, creative writing emphasizes narration, the use of literary cues, and character development. It involves the use of imagination to express thoughts and ideas.
Forms of Creative Writing
Before you can learn creative writing, it's excellent to understand its various forms. They include;
Fiction Writing
In its most basic form, fiction writing involves creating unreal characters and crafting a storyline, then putting it down in a story. Plot All elements are non-factual or non-existent, just an author's imagination. Authors may create characters and storylines from mere imaginations or pick inspiration from real events.
Screenwriting
Screenwriting involves weaving a certain narrative in dialogue and action. The author sets the whole scene in a consistent manner that tells a story. Ideally, screenwriting is all about writing scripts for media platforms such as TV shows and films.
Creative Non-Fiction
In creative nonfiction writing, the author uses literary styles and writing techniques to convey truthful narratives. It uses emotions and a tone to narrate stories.
Poetry Writing
Poetry is used to share ideas and emotions rhythmically. In poetry, the author arranges words to create a tempo where words interplay flawlessly. Poetry could be lyrical, narrative, or even dramatic.
Play Writing
Playwriting is the art of writing theatrical plays. A good example is the Shakespeare mode of writing that takes in dialogue and intelligent plotting while incorporating authorial voice in descriptions.
Tips on How to Be a Great Creative Writer
Since you already know the types of writing to pursue, or you've figured out a possible niche, how do you go about it? Learning creative writing is a combination of techniques and processes that shape your skills. All you need is to know that creative writing has to evoke emotions, unlike technical or academic writing.
No matter the reasons to put keys to screen or pen to paper, these tips offer a great value;
Find a Creative Writing Interest
When starting, it's easy to develop an interest in several forms of writing. No worries, this is human nature! If this is true, you need to narrow it down to a specific genre as it becomes easier to learn and adapt.
Consider your interests carefully and pick whatever amazes you. If you love poetry or fiction, it's best to go that way. Juggling between different genres isn't highly recommended. You can quickly lose motivation and identity when trying different things at a go.
If you want to learn creative writing as a whole, pick one genre at a time. It's easier to perfect the art when taking a specialized approach.
Read Immensely
Reading the works of renowned figures helps build more inspiration. To be a great writer, you must also be a good reader alike. Reading not only boosts your creativity but also gives unmatched inspiration.
Find books written by great writers in the genres where your interests lie. If you are playwriting, read related books to see how creativity is built. Alternatively, if you love fiction and would love to learn creative fiction writing, look for top-of-the-range fictitious books like the Harry Potter series. These books give you a reference and could help shape your creative writing journey.
Make yourself familiar with the writings of popular figures in your genre. Books act as a great jumping-off point and will help you forge a unique approach to writing. Excessive reading helps you develop an eye for what makes those pieces so effective. While reading, pay attention to flow, word choice, and sentence structure.
Begin With the Random Ideas
Those random ideas that pop in your mind could be great for a start. Ideally, most creative writers find inspiration from their imaginations and the things that crisscross their minds.
Whether they are positive or negative ideas, you never know where they can lead you to. All you need is to write them down and build up from that point. Besides, creative writing is all about turning an idea into something that intrigues the reader.
Take Creative Writing Classes
Online classes impart lots of skills. The best thing with them is that you can pursue them comfortably at home without worrying about attendance or grades. Skillshare creative writing classes are ideal if you want to interact with fellow learners.
Learn Creative Writing through Online Courses
There are so many courses to help you learn creative writing. Professional writers have created numerous courses to pass the skills to help aspiring writers. Courses make learning this skill simpler and fast. If you want the best course for creative writing, look the MasterClass way. You will find so many valuable courses created by masters of the game to help kick start your journey.
Best Courses to Help You Become Good in Creative Writing
Online courses can accelerate your process of learning creative writing. The trick is to find the best creative learning courses that offer real value. There are so many courses available to choose from, and it's best if you go for the top options. If you are on a budget, you can try a free creative course that delivers value as well.
Here are the best online courses to learn creative writing;
MasterClass Creative Writing Courses
MasterClass creative writing courses are some of the best you can find. The expertly-created courses ensure learning is a breeze. Each course is structured in 15-25 videos averaging 20 minutes each.
If you want to learn creative writing, hop on to MasterClass, and you'll find the most authentic courses. Neil Gaiman, Walter Mosley, Salman Rushdie, and many others will teach you creative writing in depth. In their courses, you will learn how to find creative ideas and create stories that create emotional impact on the readers.
To pursue these courses, all you need is an annual subscription. The best part of the annual subscription is that it gives you unlimited access to all course materials throughout the year. And not just creative writing, you can access other courses such as scientific communication, leadership, cooking, and much more.
Introduction to Screenwriting- University of East Anglia (UEA)
This course teaches the fundamentals and principles of screenwriting. Here, you will learn various techniques such as writing romance stories, dramatic films, and brilliant screenplays. Also, you will learn the concepts behind professional screenplays.
By the end of the course, you will have learned how to approach a screenplay from a professional perspective. The course imparts screenwriting skills through articles, videos, and discussions. It's structured in such a way to ensure you come out as an absolute expert in screenwriting.
DIY MFA Writing Class
If you want to fire up your writing skills and become a better writer, the DIY MFA creative writing course offers it all. The course was designed as an alternative to a formal MFA program. Ideally, it teaches all the creative writing skills and techniques you could learn in a real Master's program.
In this course, you will learn essential skills such as reading, writing, and community building. The course is diverse and teaches so many things that you generally won't find in normal courses. It walks you through the processes of selecting the best books to read, outlining strategies, hints to find a flow of your books, and how to hook readers instantly.
With this free MFA creative writing course, you are going to derive a lot of value. The website is further enhanced with numerous resources to help learn creative writing.
The Craft of a Character via Coursera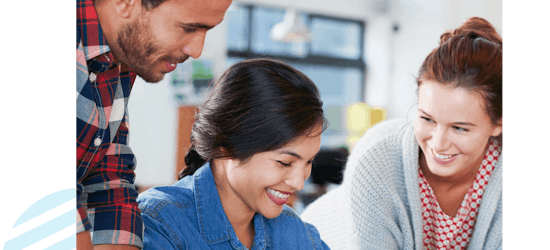 Through this Coursera course, aspiring writers learn how to create complex, unforgettable characters that intrigue readers. It also teaches you how to find inspiration from real-life scenarios and put them down to writing. It walks you through the art of developing inner feelings and thoughts as well as outer habits and the appearance of characters. All this is geared to lead you into richer, more interesting stories.
The course is short and takes less than 10 hours to complete. Besides English, it has Spanish, French, Arabic, Russian, German, Italian, and Portuguese subtitles to aid learners who don't yet have a great grasp of English.
Writing Truth With Style by Susan Orlean
If you are into creative nonfiction writing, this Skillshare Course is a handy option. Crafted by a popular New York Times bestseller, Susan Orlean, the course teaches how to create interesting and compelling nonfiction content.
Susan walks you through her writing process, from finding topics to creating a polished final piece. She teaches how you can transform ordinary ideas and subjects into amazing stories. The class demystifies all writing strategies so you can write interesting stories within a short period. It is a powerful resource for aspiring writers, freelancers, and storytellers looking to polish their creative nonfiction writing.
The Essential Poet's Toolbox for Readers and Writers
If you have an interest in poetry, this book could be a great resource. It demystifies writing for novice writers who find modern poetry indiscriminating. It introduces techniques and explains how they are used to create fascinating poems.
Through the Essential Poet's Toolbox, you will learn the innate rhythm of the English language as well as the emotional effect of meter. Also, it teaches different poetic forms, including haiku and sonnets. Besides, you'll also learn line breaking, different types of rhyme, and sound effects.
Top 5 Books to Enhance Your Creative Writing
Reading books can also be a great way to learn creative writing. Books carry a wealth of incredibly useful ideas and tips to guide you in your authorial efforts. Here are some of the best gives to give you confidence in writing and build your passion;
The Art of Writing Fiction by Andrew Cowan
Andrew Cowan, the award-winning novelist, draws experience from his own writing and gifts it to writers aspiring to learn the skill. He also distills other fiction writers' wisdom and combines it with his own to come up with the ultimate tips. In this book, he provides tips for stimulating creativity to come out with good reads.
The Art of Writing Fiction book provides tips to help you start your fiction writing journey in the best way possible. The book is reflective and useful, and Cowan uses a rather stern tone while passing knowledge.
The Poet's Companion: A Guide to the Pleasures of Writing Poetry
This poetry writing book is for anyone who wants to write poetry and write it well. It covers the spiritual writing methods, including paying attention to emotions and picking inspiration from the surrounding. Also, it touches on the challenges experienced in writing, from writer's block to self-doubt. The examples and ideas in the book are challenging but also fun and useful.
Ideally, it's a great option to help you towards beginning poetry writing. It's written in a welcoming tone with a far-ranging vision for novice writers.
The Art and Craft of Playwriting
Written by Jeffery Hatcher, the Art and Craft Playwriting book is well-structured to creating Shakespeare-style plays. Hatcher shares views on playwriting, from plotting scenes to moving characters from a stage to the other in a way that doesn't look scripted.
As a playwright, the book teaches you how to conceive an idea and create a captivating storyline. Hatcher uses humor and high levels of creativity in such a way amateurs can understand and derive value. This book is easy to read and eye-opening and will highly likely increase your chances of authorial success.
The Bottom Line
Utilizing the above tips and resources will help you learn creative writing easily. Online courses impart the skills, while books act as excellent references. Whichever medium you choose, your journey will likely become easier and more straightforward.
Disclaimer: Hey reader! Some of the links in this post are affiliate links. This means that if you make a purchase using any of these links, we'll earn a small commission at no extra cost to you.